I wanted to create a resources page to pretty much answer some of the Frequently Asked Questions I'm getting about what I use or what I recommend when it comes to my business' day to day operation. I hope this handy list of tools will assist you with launching and growing your business. Here's to YOUR SUCCESS!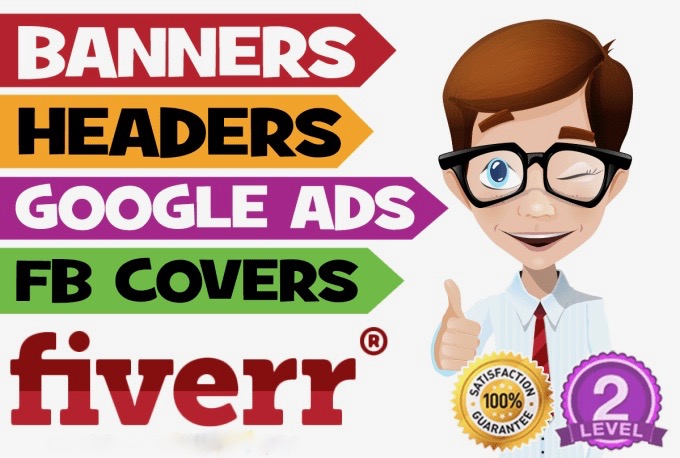 Although Fiverr has been around for awhile, many people still don't know about it or all of the wonderful things that can be created for those on a budget. What is Fiverr? It's a website where you can get everything from book covers and website headers to audio editing and social media icons professionally done by skilled designers starting at only $5 a pop! Fiver is where entrepreneurs get the most BANG for their buck. Most of my covers are designed by a guy on Fiverr. More complexed orders are a bit more, but you can't scoff at access for this price! GET A GRAPHIC DESIGNED NOW! >>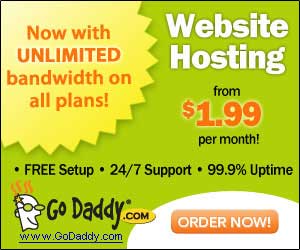 Although I host all my websites with Hostgator (below) I purchase all of my domains through GoDaddy, mostly because they always have great specials when it comes to domains. I can normally get them for $1.99 or $2.99 and I love to be able to snatch up a batch of domains for next to nothing. This is really good especially if you want to purchase a domain just to forward to an existing landing page or something similar. Lately there seems to be a limit of ONE domain at the discount price which fluctuates between .99 cents and $1.99. Some have been able to wait a month and come back and grab additional domains as the discounted price.  GRAB YOUR DOMAIN NOW! >>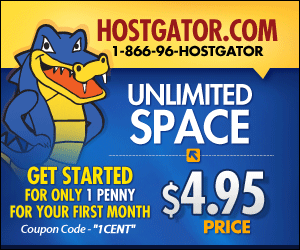 I HIGHLY recommend HostGator.com for websites. If you are just starting out and trying to decide what to use to build a website or are looking to switch from a host that isn't working for you–they are the best. What I love the most about HostGator.com is that for one low monthly price they host ALL of my domains on one single account. No more paying for hosting for every single domain every single month. Hostgator gives you the ability to host UNLIMITED DOMAINS for ONE LOW PRICE. Yes, now I pay just one flat fee and they host them all. You can also add on SiteLock to prevent your websites from getting hacked–it is an additional fee that can be paid monthly or annually. GET WEBSITE HOSTING TODAY! >>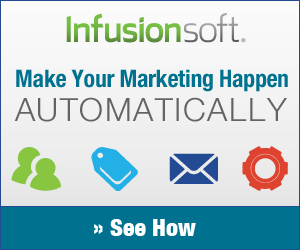 I've taken my mailing list from somewhere around 65% deliverability to 98% deliverability with Infusionsoft. Fact is, if your subscribers don't get your offer in their inbox, you can't convert them. That's the issue I was having with various other platforms I was using. Infusionsoft changed that. They also helped me streamline my business so that their software does the follow-up for me by automating my sequence mailings and I was now free to create new and more innovative products for my clients. Your business won't grow unless you invest in it. If you are seeking next level, this is it!  WATCH A DEMO NOW! >>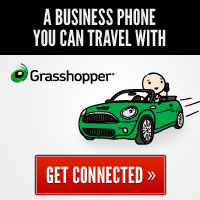 I love Grasshopper. I use my cell phone for EVERYTHING! The reason that I first started using Grasshopper was because as my business started growing I didn't want my personal cell phone number coming up in Google searches and other business pages. Now for less than $20 I have my own personal 800# – a more professional presence for my business and I can simply set a different ring tone so I can differentiate personal from business and it also give you the option to have customers and clients press 1 or press two for customer service or any other department that you designate. It's amazing! give your business a more professional feel starting today! GET YOUR OWN 800 NUMBER NOW! >>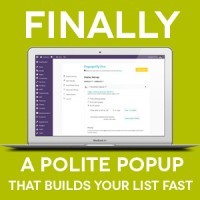 PopupAlly is the hottest thing on the market when it comes to having a massive mailing list. I TRULY enjoy creating awesome products to help people launch their dreams and create the life they've always wanted. But for years, growing my mailing list was a chore, not anymore. I use it in conjunction with Infusionsoft and it's a seamless way to grow and build. Want to grow your list fast without annoying your visitors with popups? PopupAlly is the simple to implement popup that doubles your list without annoying visitors. You probably saw a polite popup when you logged on to my site and wondered how did she do that? It's PopupAlly. Ready to double your conversions and get your products into the hands of more customers and clients?  Get the tool that helped me SIX FIGURE my income and triple my list. START GROWING YOUR LIST NOW! >>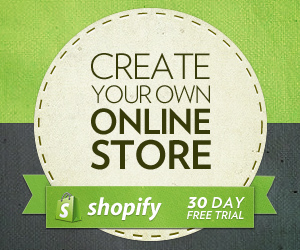 Shopify is cool, hip and easy to use. When I decided to stop inboxing people to order my tees and get serious about my brand, I signed up for Shopify. I started with the FREE 14 Day Trial just to see how it operated and it was simple and the series of instructions, webinars and videos assisted me with set up. I love the functionality that lets me know when product is low and the ability to pay for shipping and print out a label on each order. I also love the seemless way Shopify notifies customers via email that their order was placed. This automates the order process for me and saves me an extra step. This is the easiest platform for selling tees or any other product connected to your brand. START SELLING YOUR PRODUCTS NOW! >>
DISCLOSURE: Please note that some of the links below are affiliate links and that should you decide to make a purchase I will earn a commission. However, although they aren't "my" companies, I have experience with all of these companies, these are products I vouch for 100% and recommend to my coaching clients and currently use myself to keep my business running. Check out my thoughts on each service above.